Printing on containers
Screen printing on various cylindrical surfaces:
printing on bottles,
printing on vials,
printing on tubes,
printing on pens,
printing on pencils,
printing on containers,
printing on other cylindrical surfaces.
Price request
Our printing equipment
We print with semi-automatic screen printing machine. This machine can be used to print on cylindrical or flat surfaces. It is possible to print on conical surfaces, but there are some limitations.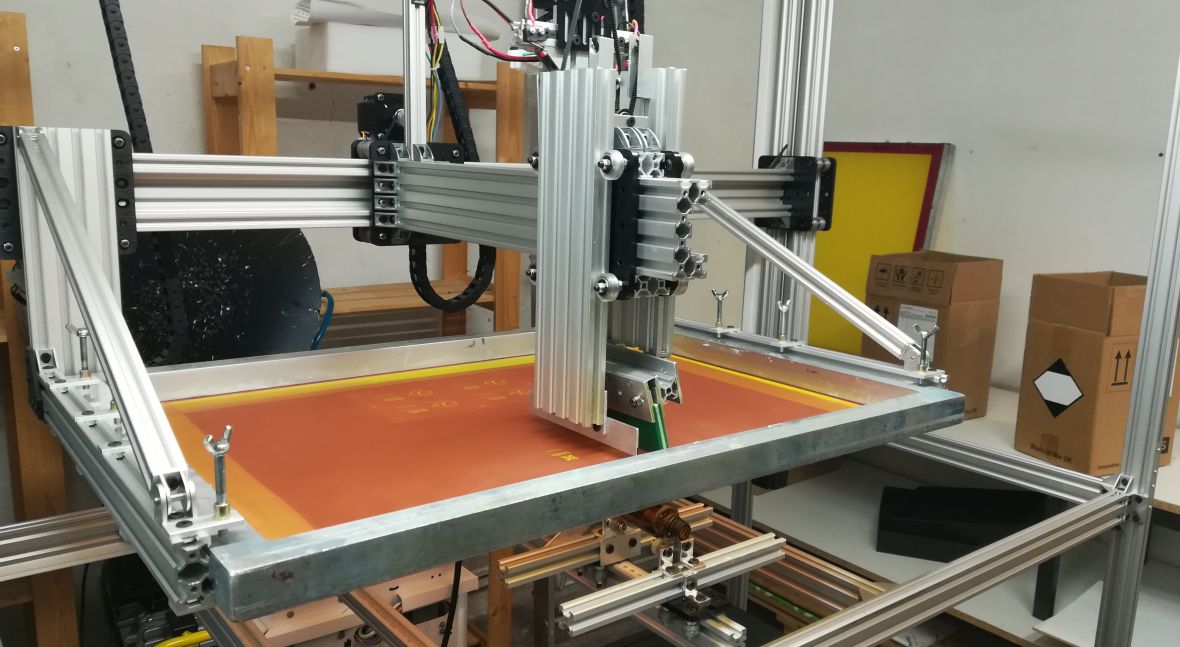 How do we print
How to prepare a files for printing?
The dimensions of the layout must be the size of the container. It is necessary to leave 2.5 mm margins on all sides.
The type of colors to be printed must be Spot Color. These are usually colors from the Pantone® palette. Background colors can be any: CMYK, RGB or similar.
Please send files for printing in pdf/x-1a format.
Why not pad printing?
First, we have no experience and no conditions for pad printing. Second, the screen printing method can be used to print a larger area of the cylindrical surface in a single pass. On the photos on this page you see cosmetic containers printed in a single pass. Printing by other methods would require multiple forms of printing and multiple prints, which would greatly increase the cost of the work.